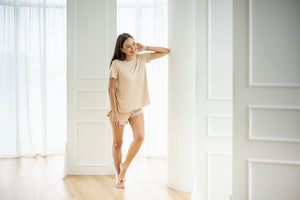 MYSA COLLECTION
---
Unveiling our softer side. For your softer moments in life. 
Mysa [Mee-sah] means to 'cosy up' and 'be content' in Swedish. It involves being relaxed and comfortable. Taking time out from your daily grind and instead, connecting and enjoying the softer moments in life. 
Get cosy in soft, breathable and thermoregulating high-quality bamboo. May these pieces accompany you through your naps, me-time, play time  and everything in between.